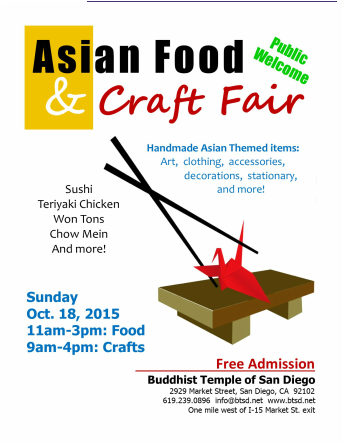 Join us at the 2015 Asian Food and Crafts fair – Sunday, October 18. Crafts booths will open at 9AM, and food will be available starting at 11 AM.; closes at 4PM.
This is an annual fundraiser to support the Buddhist Temple of San Diego maintenance and operations. Traditional and modern Asian food prepared by temple members, handcrafts, and
Asian Community non-profits, as well as entertainment, make for an enjoyable day.