Announcements
Events
Obon Festival!
[vc_row][vc_column][vc_column_text]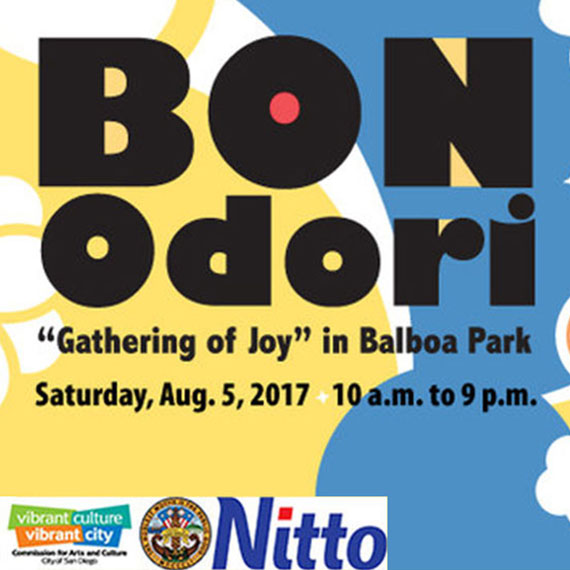 Join us this summer as the Japanese Friendship Garden (JFG) and Buddhist Temple of San Diego host the annual Obon Festival! We are proud to continue the tradition of celebrating the circle of life together, as done each summer in Japan for generations, and welcome everyone to join our celebration.
For two days, you will be able enjoy a variety of merchants, engage in family friendly activities, treat yourselves to Japanese festival foods, a beer garden, a tea & dessert garden, and experience cultural performances throughout each day!
Each festival day will also be highlighted with traditional Obon practices. On August 4th, you'll be able to make your own toro nagashi to either take home or send down the stream at the Japanese Friendship Garden. Lantern floating is scheduled to begin at 7:00 PM at the lower garden.
On August 5th, the festival extends out to the Organ Pavilion at 4:00 PM where everyone will be invited to participate in the Bon Odori dance. The Organ Pavilion will be decorated with paper lanterns, Japanese folk tunes and taiko will fill the air, and dance leaders in traditional kimono will guide participants into a large dance circle! See below for the program schedule. Please note that JFG's lower garden will be closed during this time
JFG Admission
General admission … $10
Students, military, seniors (65+) … $8
Explorer or Go passes; children 6 y/o and under … FREE[/vc_column_text][/vc_column][/vc_row]